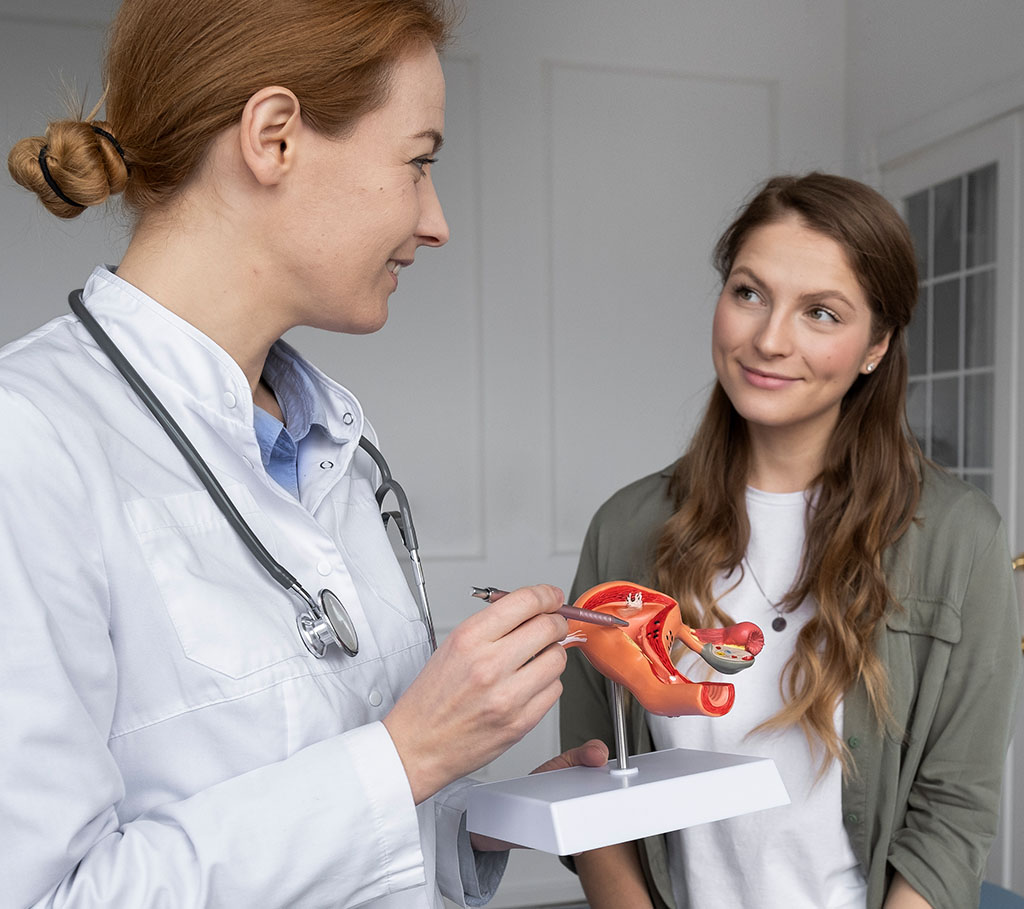 What is Endometriosis?
Endometriosis is a condition where cells that are similar to the lining of the uterus are found outside of the uterus.  By definition, endometriosis occurs outside of the uterus.  These cells grow on the lining of the pelvic and abdominal areas, on body organs such as the intestine, appendix, bladder, diaphragm and even the lung on occasion.  In fact, endometriosis has been found just about anywhere in the body. 
Endometriosis is a strange disease.  It can be painful or silent.  It can have symptoms such as pain with the menstrual period or it can have symptoms that are seemingly unrelated.  Many patients with endometriosis struggle with pain.  Many have resulting infertility associated with endometriosis.
Warning signs and risk factors for endometriosis include a family history of endometriosis, the use of birth control pills or hormones for controlling period pain, and missing school during the teen years due to period pain.
Endometriosis symptoms include:
Pelvic pain during period – often starting a few days before.  Patients often develop pain throughout the menstrual cycle with continued disease
Constipation and/or Diarrhea – many patients with endometriosis are diagnosed with Irritable Bowel Syndrome (IBS)
Bloating
Painful intercourse usually with deep insertion or certain positions
Infertility
Painful bowel movements
Blood in the stool during menses
Urinary frequency
Fatigue
Lower back pain
The symptoms are often a clue to location of endometriosis.
Common myths about endometriosis